FAQ
What is 4K Media?
4KMedia.org is intended to demonstrate the latest in video content evolution and technology. This content includes encoding technologies, 4K Ultra-HD (UHD), High Dynamic Range (HDR), higher frame rates, and greater bit depths. 4K Media seeks to facilitate the evolution of the video-content industry by allowing this content to be used freely for testing, demonstrations, and advancement of technology.
What is 4K?
4K is a new Ultra High Definition (UHD) video technology that delivers a higher quality picture when you're watching movies or TV shows. The term "4K" refers to the resolution of a screen, 3,840 pixels horizontally and 2,160 pixels vertically. The name 4K comes from the fact that there are roughly four thousand pixels on the horizontal side, which gives 4K is four times as high a resolution as 1080p, which is what we normally mean today when we describe a screen as "Full HD".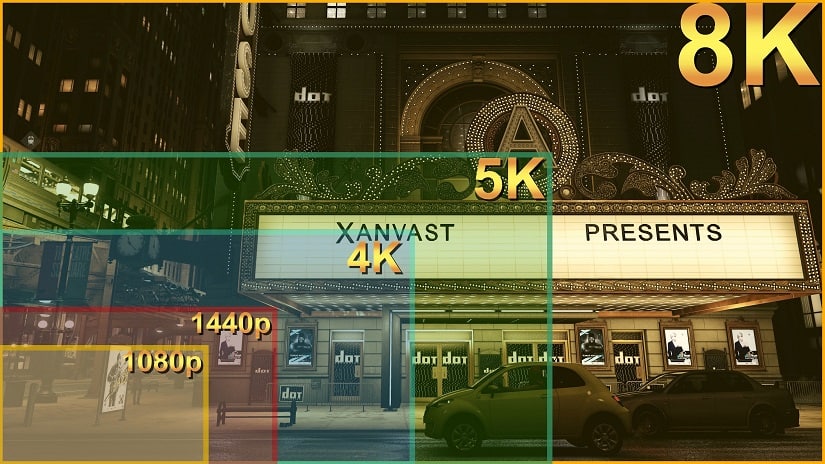 What is the Ultra HD Blu Ray specification?
How do i know if my Blu-ray is true 4k ?
Check out our list of real or fake 4k movies and tv shows. It's available in PDF, so you can download it, share it, or print it out.
What is HDR?
HDR stands for High Dynamic Range (also known as HDR10), and it's designed to deliver a picture that has greater details in the shadows, the color palette is wider, blacks are deeper and whites are brighter.
What is HDR10+?
HDR10 has static metadata; HDR10+ and Dolby Vision have dynamic metadata. With HDR10, the TV gets one set of instructions at the beginning of the show or movie. With HDR10+'s dynamic meta data, filmmakers can determine how to best show each shot, scene or even frame.
What is Quantum Dots?
These added materials convert some of the deep-blue light from new LEDs in LCD sets into very saturated reds and greens, depending on the size of the quantum dots. Adding a quantum-dot layer means LCD sets can deliver an even wider color gamut. Some TV makers are able to achieve a wide gamut by re-configuring the LEDs themselves, without using nanocrystals or quantum dots.
What is OLED?
Organic light-emitting diode screens are an expensive alternative to LCDs and don't require a backlight. The OLED material itself glows when charged with electricity and goes completely black when turned off. This allows OLED TVs to produce very dark shades and high contrast images.
What is HLG?
Hybrid Log-Gamma, also known as HLG was developed by the BBC and Japanese state broadcaster NHK, to resolve the issue of how broadcast UHD TV services with HDR that can be made backwards compatible with regular HD TVs.
What Dolby Vision (DV)?
Dolby Vision HDR supports 12-bit color depth, as opposed to the 10-bit color depth supported by HDR10. It also features higher brightness. HDR10 currently maxes out at 1,000 nits, while Dolby Vision can handle 4,000 nits.
What's the difference between 8 bit, 10bit, and 12 bit color?
Also known as "bit depth", it describes the number of potential values that the encoding of color information in a video signal can have.
Historically, Blu Ray has been 8 bit, which means 256 possible values for red, green and blue. Ultra-HD Blu Ray is 10 bit, giving 1024 values for RGB. 12 bit color provides 4096 values for RGB.
One important reason that we have moved to a 10 bit system for UHD Blu Ray is to reduce color banding. This is an image defect where bands of color are visible. It's more important in the UHD world because of the expanded color space and hence the greater color variations.

What is HDCP?
HDCP stands for High-Bandwidth Digital Content Protection. It's a form of digital copy protection developed by Intel to prevent copying of digital, audio & video content as it travels across connections. The version used in Ultra-HD is 2.2.